ORCID dblp Scopus Google Scholar ResearchGate Publons Semantic Scholar
2023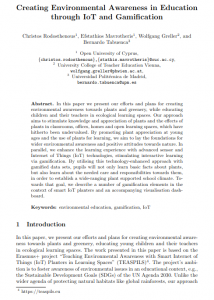 Creating Environmental Awareness in Education through IoT and Gamification Best Paper Proceedings Article
In: E., Auer Michael; Wolfgang, Pachatz; Tiia, Rüütmann (Ed.): Learning in the Age of Digital and Green Transition. ICL 2022. , pp. 657–668, Springer International Publishing, Cham, 2023, ISBN: 978-3-031-26190-9.
2022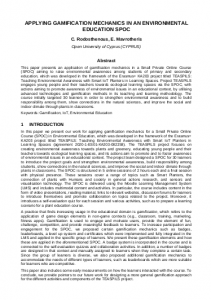 Applying Gamification Mechanics in an Environmental Education SPOC Proceedings Article
In: Proceedings of the 14th annual International Conference on Education and New Learning Technologies, pp. 9818-9825, IATED, 2022.