ORCID dblp Scopus Google Scholar ResearchGate Publons Semantic Scholar
2020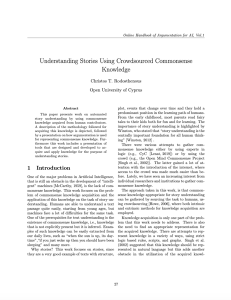 Understanding Stories Using Crowdsourced Commonsense Knowledge Journal Article
In: Online Handbook of Argumentation for AI , 2020.
2019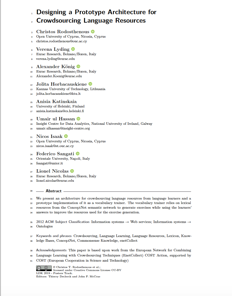 Designing a Prototype Architecture for Crowdsourcing Language Resources Inproceedings
In: Declerck, Thierry; McCrae, John P. (Ed.): Proceedings of the Poster Session of the 2nd Conference on Language, Data and Knowledge (LDK 2019), pp. 17–23, CEUR, 2019.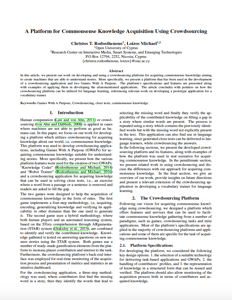 A Platform for Commonsense Knowledge Acquisition Using Crowdsourcing Inproceedings
In: Zdravkova, Katerina; Fort, Karёn; Bédi, Branislav (Ed.): Proceedings of the enetCollect WG3 & WG5 Meeting 2018, pp. 25–30, CEUR, 2019.